Welcome to Ant Class
Ant is one of our Year 5 classes at the Isle of Ely Primary School. From this page you will be able to read about our curriculum each half term and all the work we get up to in and out of the classroom.
We will also be updating our website with pictures, work and more!
Who works in our classroom?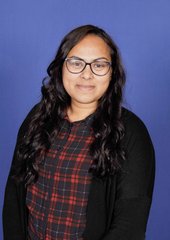 Teacher: Miss Hoque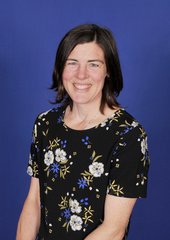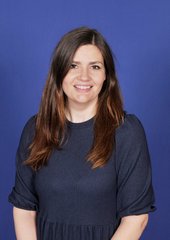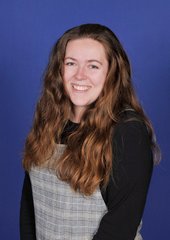 TA's: Mrs Wilshin Ms Stoneman Miss Bass
In Ant class this term, we will be learning:
Subject

Unit of Work

English

This term, we will be focusing on the fictional story 'Kidnapped'. This text focuses on 'suspense, which is created through the opening and ending of the story.

We will be exploring many different areas in detail, such as:

. Pronouns

. Adverbials of time

. Dramatic speech

. Varied sentence lengths, especially short sentences.

. Show not tell, to highlight character growth.

By the end of the unit children will produce their own suspense story using these many features.

Later in the term we will have a non-fiction focus looking at 'Romeo and Juliet, a Witness Report'. This will focus on Report writing and the language we can use in order to write about a given subject.

Maths

This term, the children will be covering many different areas of Maths, including:

. A deep dive into decimals using the four operations.

. Identifying the properties of shapes, measuring angles and lengths.

. Looking at the position and direction of shapes.

. Converting units of measure.

We will also be continuing to look at our times table every week, times table Rockstars will be a useful tool for children to practise at home.

Science

This term, we will be learning about meteorology, the study of weather. We will investigate how our atmosphere is constructed, the ozone layer and its importance alongside weather patterns and how air masses and thunder and lightning can alter this.

History

This term, we will be learning all about abolitionism. We will find out how the slave trade developed and the treatment of enslaved Africans during the journeys across the Atlantic and their work on plantations. We will also learn about the abolition movement and how slavery was eventually abolished across the world.

Geography

This term, we will be learning about Australia, New Zealand and the South Pacific. We will learn about the history of Australia, biomes present in both countries and the many bodies of water that surround them.

P.E

Within our PE lessons, one lesson will be taught in the morning by the class teacher, whilst the other will be taken during the afternoon by a sports coach.

This Term, the children will be completing an athletics topic alongside their class teachers. With the coaches, the children will be building their teamwork skills in Outdoor Adventurous Activities.

R.E

This term, we will be focusing on the religions present in our local area across the ages.

German

This term, we will be talking about the planets, how they are positioned in our solar system and using sentences to create fact cards.

P.S.H.E

We will be focusing on Relationship and Sex Education (RSE).

Further information will be sent out about this in due course.

D/T

This term, we will be creating electronic greetings cards. This will combine art and science knowledge together to produce an end product.

Art

This term, we will be exploring the art of West Africa. We will be learning about customary traditions as well as patterns in order to create our own cardboard reliefs.

Computing

This term, we will be focusing on not one but two small topics. We will begin by learning about concept mapping and how this can be used to note down ideas. We will then be moving onto 3D modelling online in order to make nets of different objects.

Home Learning

If a student is either shielding or isolating for a period where they could miss school, online work will be sent home via TEAMS for them to complete.

Times Table Rockstars and Maths Whizz are always encouraged at home, as well as daily reading which will be checked by the class teacher on a Wednesday.
At the Isle of Ely Primary School, we use knowledge organisers as a tool to help our children learn more and remember more and to allow parents and carers to support their children's learning. In our knowledge organisers, you will find essential knowledge, key dates, important vocabulary and key figures. The knowledge organisers can also be used as a fun assessment tool which will help children to see the progress they have made
.Knowledge Organisers
Click below to view the knowledge organisers for the foundation subjects
Our Class Text is:
There's a Boy in the Girls' Bathroom by Louis Sachar
Reading:
See the video below for a snapshot of the teaching of reading in Ant class:
What have we been up to?
Weekly News Flash! – w/c 12th July
Another fantastic week in Ant class. This week we focused on finishing all our topics and completing the end of unit checks. I was super impressed with all the knowledge they have acquired over the last six weeks and writing their essays, reports and explanations in the various subjects. In English, we looked at different poems and composed our own. We explored haikus, limericks and acrostic poems. We based our versions on highlights of this year and the things we are looking forward to next year. We reflected on all the things we have enjoyed over this year, despite it being trying and tough at times. We ended the week with a friendly game of rounders with Mayfly class. It has been a fantastic week and year and I am so proud of every single member of Ant class!
Weekly News Flash! – w/c 5th July
Ant class have really enjoyed arts week; they have been fully immersed and engaged with each activity and workshop from the week. We started the week off with a drama workshop from the KD academy. They shared a poem with us with the theme of community and living within a community. The class were then able to enact this poem out with lines and actions. It was fantastic to see all the children in character and using their character voices. Throughout the week, we were given an artist to study and the children completed research and produced a report on the artist. We explored the life of Bridget Riley and what type of art she does. She is an optical illusion artist. This inspired us to complete our own versions of Op Art with coloring pencils. We ended the week with a workshop from the collage artist Ed French. He spoke to us about different collage art and how this can be created. We were given materials to create a collage piece based again on the theme of community. A fantastic week Ants, well done!
Weekly News Flash! – w/c 28th June
It has been another great week in Ant class this week. We completed our suspense story which revolved around a kidnapping in an underground bunker. We made sure to include our flashback in the story to create tension and reveal how the character got into such a mess. In history, we looked at the Haitian Revolution. We discovered that this revolution was inspired by the French Revolution, it was led by Toussaint L'Ouverture (a former enslaved man). In art this week, we started to put together our cardboard plaques. We cut out the base layer of our insects and started to assemble the finer details, also made out of card. Next week, we will be completing these by adding further detail and thinking about the layers of the plaques. Well done Ants!
Weekly News Flash! – w/c 21st June
This week in Ant class, we had a fantastic sports day. All the children put in their best efforts in completing their activities and giving it their all for their teams. A huge congratulations to green house for winning the most points! We also continued learning about abolitionism; this week, we learnt about the life of a enslaved person, exploring the conditions in which they were forced to work and live. In art, we designed our own version of the cardboard relief of an insect. We thought about the different layers and what this would look like. In geography, we learnt more about Australia and the industries that are present there. We also learnt why all the main cities in Australia are located on the coastline and not in the 'outback'. Another fantastic week, great work Ants!
Weekly News Flash! – w/c 14th June
Another great week in Ant class this week. In English, we have moved on to our non-fiction text, Kidnapped - a suspense story. We have been story mapping story and we have had great fun thinking about the images for our story map and the actions to go with this when rehearsing the text. In history, we have been closely at the conditions of the slave ships between Africa and the USA. We explored different sources which included a blue print, a diary entry and a log book. It was fascinating to hear some first-hand accounts about what the conditions were like on these ships. In computing, we have been using the app 2connect on purple mash to map out our concepts. We used the knowledge from our history lessons to map out all that we know about abolitionism so far. It was great to see all the connections and links we can make between each point. Overall, another successful week Ants - great work!
Weekly News Flash! – w/c 7th June
We have been very busy this week with our assessments this week and I want to say a massive well done to all! Each child has made great progress and shown perseverance when completing their assessments. We have also been busy starting our new topics for this half term for our foundation subjects. In history, we explored the start of abolitionism and the slave trade. We discovered how people were being traded from Africa for goods across Europe and USA. In art, we are now focusing on art from Western Africa. This week we looked closely at some of the tribes in Mali and their use of headdresses in ceremonies. We found out that these headdresses are in the shape of antelopes, as they are regarded very highly to the tribe of the Bamana peoples. Great start to the week Ants!