Welcome to Ant Class
Ant is one of our Year 5 classes at the Isle of Ely Primary School. From this page you will be able to read about our curriculum each half term and all the work we get up to in and out of the classroom.
We will also be updating our website with pictures, work and more!
Who works in our classroom?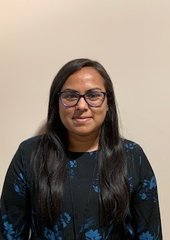 Teacher: Miss Hoque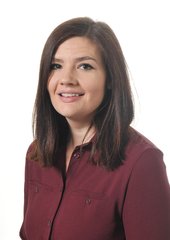 TA's: Mrs Wilshin Mrs Stoneman
In Ant class this term, we will be learning:
Subject

Unit of Work

English

This term, we will be focusing on the fictional story 'The Highwayman'. We will be exploring the characters as our primary focus and learning the text using story maps created by the children. We will then explore persuasive writing and debate as our non-fiction.

Maths

This term, the children will be extending their understanding of addition and subtraction. This will focus on securing the column method, as well as some mental and rounding calculations. We will also continue having a strong focus on times tables, utilising Times Table Rock Stars for small burst of home learning.

Science

This term, the children will be learning all about the properties of materials. We will focus on the core knowledge and vocabulary around this, as well as incorporating experiments to put their ideas to the test.

History

This term, the children will be focusing their learning closer to home. We will be looking at the union of Great Britain during the 18th Century and the events, and people that united the countries of Britain.

Geography

This term, the children will be take their knowledge of Co-ordinates and scaling and focusing on mountains around the world. This encompasses much of the previous topic, as well as allowing children to become experts in the field.

P.E

Within our PE lessons the class will have one lesson with their class teacher and another with sports coaches to focus on specific sports.

This Term, the children will be practising their football skills with their class teacher and working on perfecting their dance in routines with the sports coaches.

R.E

This term, the children will be focusing on charity and helping the poor, exploring this idea through many different religions.

German

The children will be exploring and discussing music using new words in German. We will also begin to learn about writing in German focusing around music and what we enjoy listening too.

P.S.H.E

This term, the children will be focusing on 'Anti-Bullying', as well as looking at 'Family and Friends' together.

Design and Technology

During assessment week, we will be spending our afternoons focused on food and cookery, answering the question 'What could be healthier?' We will be exploring what healthy food looks like, adapting and improving recipes and making our own bolognaise sauces.

Art

This term, our focus for the children will be form, symmetry, light, space and design. The children will learn about these elements of art individually before producing a final landscape composition.

Computing

This term, the children will be focusing on a crash course in coding, identifying how to build a programme step by step.
Knowledge Organisers
Click here to view the knowledge organisers for the foundation subjects
Our Class Text is:
Tom's Midnight Garden by Philippa Pearce
What have we been up to?
Weekly New Flash! – 2nd November
What a great start to the half term, we started off the week exploring persuasive texts and thinking about who was to blame for the tragedy of the Highwayman. In maths we have started to look at addition and subtraction. This week we have been focusing on the column method. For history this half term we will be exploring 18th century union of Britain, we looked at the formation of the UK, which we found very interesting! In RE, we are focusing on charity and we discovered that charity comes in many forms and different religions show charity in similar ways. A wonderful start Ants! Keep it up!
Weekly News Flash – 13th November.
During this week, Ant have been working hard to practise their persuasive writing, leading to a final hot write based around the question 'Should there be another lockdown? The children explored this topic sensibly and provided a clearly balanced argument along with the different persuasive features we have learnt about. Mayfly have again shown their amazing memories by recalling past knowledge in both Geography and History, going back to lessons in October from memory to support their work.
Weekly News Flash! – 16th November
We have been very busy this week with our assessments. In DT this week we have been looking at healthy eating and we have researched, designed and made our own savoury muffins in groups. We looked at what a healthy meal should be and we also had a look at the Eatwell plate to help us decided this. We also researched where different ingredients came from and their nutritional information. In groups, the children designed their own savoury muffin by adapting a basic recipe. We really enjoyed looking at cutting skills and then trying all this skills when cooking the muffins. Great week again in Ant class!