Welcome to Ant Class
Ant is one of our Year 5 classes at the Isle of Ely Primary School. From this page you will be able to read about our curriculum each half term and all the work we get up to in and out of the classroom.
We will also be updating our website with pictures, work and more!
Who works in our classroom?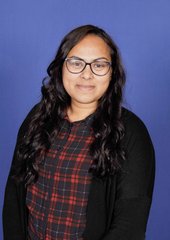 Teacher: Miss Hoque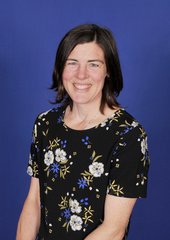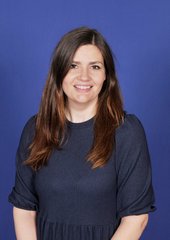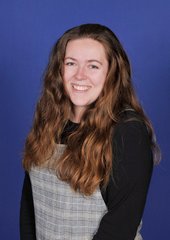 TA's: Mrs Wilshin Ms Stoneman Miss Bass
In Ant class this term, we will be learning:
Subject

Unit of Work

English

This term, we will be focusing on the fictional story 'Smaug' which is linked to the story of 'The Hobbit'. This text focuses on 'Warning Stories', creating action to show tension and atmosphere.

We will be exploring many different areas in detail, such as:

. Personification

. Building Settings and character descriptions.

. The use of alliteration in descriptions.

. Adding detail with embedded clauses.

. Onomatopoeia.

By the end of the unit children will produce their own warning story using this many features.

Later in the term we will have a non-fiction focus looking at the text 'Why Dragons are Extinct. This will focus on Explanation writing and the language we can use in order to write about a given subject.

Maths

This term, the children will be covering many different areas of Maths, including:

. Adding and subtracting fractions with the same and different denominators.

. Solving mixed fraction word problems.

. Multiplying fractions.

. Calculating fractions of amounts.

. Using fractions as operations.

Please use White Rose alongside our lessons if you want to go deeper or further with each topic.

Science

This term, we will be looking at the Human body. We will be exploring the changes that happen during the stages of puberty and adolescence. We will then shift our focus to reproduction and the endocrine system.

We will be sending out further information via parentmail concerning this topic.

History

This term, we will be learning all about the French Revolution. We will be exploring the life of the French and their ruler King Louis XVI, the absolute Monarch. We will find out how the French people revolted and executed their rulers and formed the French republic. Finally, we will be looking at the rule of Napoleon and his many battles.

Geography

This term, we will be continuing to learn about Africa, but focusing on its Human Geography. We will explore ancient African empires, the Sahara Deserts, Food Security and the country of Kenya.

P.E

Within our PE lessons, one lesson will be taught in the morning by the class teacher, whilst the other will be taken during the afternoon by a sports coach.

This Term, the children will be completing a tennis topic alongside their class teachers. With the coaches, the children will be getting stretchy in Yoga.

R.E

This term, we will be focusing on the promotion of peace. We will look at different symbols of peace, how this can be seen across religions and inner peace.

German

This term, we will be talking about the seasons, focusing on the months and how we can speak about our birthdays.

P.S.H.E

We will be focusing our PSHE around personal safety.

D/T

This term, we will be looking at stuffed toys. We will look at making patterns, using a needle and adding details with different levels of fabric.

Art

This term, we will be exploring Islamic Art and Architecture. We will learn about the many patterns and features used in Islamic buildings and why these are used and what to represent.

Computing

This term, we will be focusing on Spreadsheets. We will be organising information into a spreadsheet and creating formulas to solve problems.

Home Learning

If a student is either shielding or isolating for a period where they could miss school, online work will be sent home via TEAMS for them to complete.

Times Table Rockstars and Maths Whizz are always encouraged at home, as well as daily reading which will be checked by the class teacher on a Wednesday.
Knowledge Organisers
At the Isle of Ely Primary School, we use knowledge organisers as a tool to help our children learn more and remember more and to allow parents and carers to support their children's learning. In our knowledge organisers, you will find essential knowledge, key dates, important vocabulary and key figures. The knowledge organisers can also be used as a fun assessment tool which will help children to see the progress they have made.
Click below to view the knowledge organisers for the foundation subjects
Our Class Text is:
The Wolves of Willoughby Chase by Joan Aiken
Reading:
See the video below for a snapshot of the teaching of reading in Ant class:
What have we been up to?
Weekly News Flash! – w/c 3rd May
Another great week in Ant class this week. In English, we have moved on to explanation texts. We have been story mapping our model text Why are dragons extinct? We have had great fun thinking about the images for our story map and then the actions to go with this when rehearsing the text. In history, we have been looking at the Battle of Trafalgar and how the Royal Navy were able to outwit Napoleon with a pre-emptive strike in Cape Trafalgar. Admiral Nelson was able to lead Britain to victory by sinking 22 French ships and capturing the other 19, even though Britain had fewer ships. In computing, we carried on with exploring spreadsheets and editing the cells to add formulas. Overall, a another successful week Ants - great work!
Weekly News Flash! – w/c 26th April
This week in Ant class, we have really enjoyed learning about the role Napoleon Bonaparte played in the French revolution: we learnt about how he became the dictator of France and we debated whether this was a good or bad thing! In English, we completed our own version of the warning story Smaug. In our version, we changed some aspects of the story but made sure to include lots of action. In art, we completed our Islamic paintings using various geometric shapes and water colour. Yet another interesting and successful week, well done Ants!
Weekly News Flash! – w/c 19th April
We have had another eventful and busy week in Ant class this week. In English, we identified all the action vocabulary from our model text Smaug. We then took the vocabulary and thought about how we could further improve the vocabulary in our own version. In history, we are continuing to learn about the French revolution. This week we learnt about how it started, when it took place and who was involved. We also learnt about the execution of King Louis XVI and Marie Antoinette. In art, we continued looking at Islamic art. We enlarged recreated our geometric art pieces from last week, we also added colour to these using water colour to brighten the designs. Overall another successful week in Ants - well done!
Weekly News Flash! – w/c 12th April
I just want to start off by saying Ants, you have settled back into school life and routine exceptionally well this term. It was brilliant to see all back with a great positive learning attitude and persevering through the week. This week we have been busy learning about the French revolution and the unfair class system of society. In our lesson, we had discussions on what made French society at the time unfair. In maths, we are continuing our topic of fractions. This week we explored adding and subtracting fractions with different denominators. In art this week we explored our new topic of Islamic art. We found out that Islamic art consists of vegetal forms, geometric shapes and calligraphy. We had a go at creating our own geometric shape pattern, using a step by step guide. Another successful and great week Ants, well done!