Welcome to Mayfly Class
Mayfly is one of our Year 5 classes at the Isle of Ely Primary School. From this page you will be able to read about our curriculum each half term and all the work we get up to in and out of the classroom.
We will also be updating our website with pictures, work and more!
Who works in our classroom?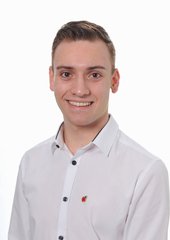 Mr Turner (Class teacher)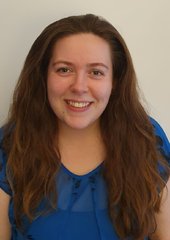 Miss Bass (Class TA)
In Mayfly class this term, we will be learning:
Subject

Unit of Work

English

This term, we will be focusing on the fictional story 'Zelda Claw and the Rain Cat' which is linked to our whole class reading book 'Varjak Paw'. This text focuses on 'a tale of fear, building suspense in different ways to creating a creepy and spooky tale.

We will be exploring many different areas in detail, such as:

. Personification

. Building Tension and Atmosphere.

. Show not tell about characters feelings and objects.

. The Power of Three descriptions.

. Rhetorical Questions.

By the end of the unit children will produce their own tale of fear using this many features.

Later in the term we will have a non-fiction focus looking at the text 'The Parent Pleaser'. This will focus on persuasive writing and the language we can use in order to support arguments and explanations.

Maths

This term, the children will be covering many different areas of Maths, including:

. Multiplying and Dividing numbers using formal written methods.

. Comparing Fractions.

. Converting improper fractions to mixed numbers.

. Beginning to add and subtract numbers.

Please use White Rose alongside our lessons if you want to go deeper or further with each topic.

Science

This term, we will be looking at forces. We will be identifying the different kinds of forces, such as friction, air resistance, gravity and thrust. We will be looking at pictures that represent forces and how they work with different objects and in different places.

History

This term, we will be learning all about the American Revolution. We will be exploring the beginning of the American Colonies and how the rule of the British caused anger and rebellion to emerge, leading to the creation of the United States of America.

Geography

This term, we are moving across the water to learn all about the continent of Africa. We will be investigating the many countries that make up Africa, as well as the different climates, habitats and much more.

P.E

Within our PE lessons, one lesson will be taught in the morning by the class teacher, whilst the other will be taken during the afternoon by a sports coach.

This Term, the children will be completing a fitness topic alongside their class teachers. With the coaches, the children will be playing basketball.

R.E

This term, we will be focusing on Sikhism. We will be learning about Guru Nanak, the first Sikh Guru and the idea of moral stories.

German

This term, we will be talking about visiting the beach, how to spot different features around us and describing what we do on a sunny visit to the seaside.

P.S.H.E

We will be focusing our PSHE around the children returning to school from the lockdown and making sure that they have time to talk about any worries or concerns they may have about the changes they have experienced.

D/T

This term, we will be looking at bridges. We will be discussing their structure and how these huge pieces of engineering remain standing in order for us to design and build models of our own.

Art

This term, we will be focusing on printing and printmaking. We will recap the different types of prints and how these are created, having a go ourselves. Our end goal will be to produce a piece of wallpaper to exhibit and pitch to our friends.

Computing

This term, we will be focusing on databases. We will learn how to search for information in a database, as well as building our own class database.

Home Learning

If a student is either shielding or isolating for a period where they could miss school, online work will be sent home via TEAMS for them to complete.

Times Table Rockstars and Maths Whizz are always encouraged at home, as well as daily reading which will be checked by the class teacher on a Wednesday.
Our Class Text is:
Varjak Paw by SF Said
Knowledge Organisers
At the Isle of Ely Primary School, we use knowledge organisers as a tool to help our children learn more and remember more and to allow parents and carers to support their children's learning. In our knowledge organisers, you will find essential knowledge, key dates, important vocabulary and key figures. The knowledge organisers can also be used as a fun assessment tool which will help children to see the progress they have made.
What have we been up too?
Weekly Newsflash w/c 22.02.2021
Welcome back to our new half-term in Mayfly class. The children have returned fully recharged and ready to learn. We have continued to work on our multiplication and division skills in Maths. In English, we have begun to work on our new text Zelda Claw and the Rain Cat, reading and understanding how the story was written. Mayfly have also really enjoyed beginning to read Varjak Paw as our class book, showing a keen interest in reading throughout. I am so pleased to know that we will be returning to the classroom soon, keep up the good work everyone.