Welcome to Scorpion Class!
Welcome to our class page!
Scorpion class is one of the Year 6 classes at the Isle of Ely Primary School. On this page you will be able to read about our curriculum and learning activities.
Adults in our class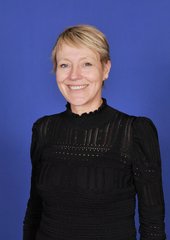 Ms Bradshaw-Campbell Mrs Mikki Pauley
Class Teacher Teaching Assistant
PE for Autumn Term
We have PE on Fridays and this will be outdoors due to government guidance. Please ensure that your child comes to school in their PE kits on Fridays and has warm layers as the weather can be very unpredictable! This half term, the children will be taught have hockey sessions with Active Play Education.
This term in Scorpion class we will be learning:
Subject
Content
English
We will be using 'Talk for Writing' to explore a range of text types, starting with focussing on effective use of dialogue and suspense which we will be including in our own stories. We will follow this by exploring explanation texts.
Maths
Children will be continuing to develop their understanding of fractions by exploring how to multiply fractions (including mixed numbers) by whole numbers and how to find fractions of amounts. They will also be applying their arithmetic skills to problem solving in different contexts and will finally be consolidating their use of coordinate grids with position and direction in all four quadrants.
Science
This term we will be learning about electricity. We will be developing our understanding of drawing accurate circuit diagrams with symbols for components, what happens when more cells are added to a circuit and the impact on bulbs or motors in the circuit. We will also be investigating conductors and insulators.
History
This term, we will be learning about 'Forming Alliances'. We will be learning about the Triple Alliance, the Triple Entente and the assassination of Archduke Franz Ferdinand. Our lessons will help us explore our big question, 'How did the alliance system contribute to the outbreak of WW1?'
Geography
We will be learning about the four countries that make up Great Britain. We will learn to distinguish between the United Kingdom, Great Britain and the British Isles. We will also understand the differences between them, using maps to explore the landscape and climate and ensuring that we know the capital cities and major rivers of each country
PE
The children in school will be having hockey lesson led by Active Play Education. Those at home will be provided with ideas for activities.
R.E.
Just before half term we will have a curriculum day exploring the importance of being good and how this is seen in different religions.
Music
Just after half term we will be carrying out a song-writing project during one of our curriculum days.
PSHE
PSHE will be explored through our daily assemblies for children both in school and learning at home.
Art
This half term we will be exploring pencil portraits. We will be focussing on different features which can often prove challenging such as the eyes and the nose and will be refining our skills in proportion, shading, blending and texture to help us improve our overall portraits.
Computing
Just after half term we will be having a curriculum day to explore our topic of coding.
MFL
Just before half term we will be having a curriculum day (combined with DT) to explore German vocabulary for food and drink.
D.T.
Just before half term we will be having a curriculum day (combined with German) to explore recipes for milkshakes and make our own.
Home Learning

Pupils that are learning from home will be accessing live daily maths, English and foundation lessons with their classmates in school through MS Teams. Resources they will need will be set as assignments. They will also be using their accounts with Times Tables Rockstars and Maths Whizz. A timetable for home learning can be found in the files section of our class Teams page.

I would be extremely grateful if children could upload their completed work to the relevant assignment as soon as possible so that I can provide feedback and help with any misconceptions.
Reading
See the video below for a snapshot of the teaching of reading in our class:
Knowledge Organisers
At the Isle of Ely Primary School, we use knowledge organisers as a tool to help our children learn more and remember more and to allow parents and carers to support their children's learning. In our knowledge organisers, you will find essential knowledge, key dates, important vocabulary and key figures. The knowledge organisers can also be used as a fun assessment tool which will help children to see the progress they have made.

Weekly News Flash w/c 22/02/2021
Great to be back with the Scorpions for another fantastic week of learning. Our spirits have brightened, in part, perhaps due to the glorious weather, but more because we are all so thrilled that we will be together again soon. This week, we have begun to explore decimals in more depth. we have begun to look at Wishing tales in English. In Art, we drew some excellent pictures of the Houses of Parliament and learnt about some features of Gothic architecture. In particular, we have enjoyed learning about the weaponry of the First World War and how it was fought on land, on sea and in the air. Our knowledge was enriched by our DT project to make trenches out of a shoe box with some outstanding results.
Weekly News Flash w/c 01/02/2021
The Scorpions have continued to shine and rise to some difficult challenges. This week, they have been learning about reading and plotting coordinates in all four quadrants. In history, we learned all about the Assassination of Archduke Franz Ferdinand and how this event led to the outbreak of WW1. In English, we have continued to explore an explanation text all about a Spy Gadget - reading as writers to investigate structure, content and features of the text. The children have planned their own designs and shown great ingenuity and skill - we obviously have some very inventive minds in Scorpion! To top it off, we have looked at ways we can improve our mental health. The pupils have been singing, dancing, baking, drawing and so much more. I hope everyone has a wonderful weekend and a well-deserved rest.
Weekly News Flash w/c 25.01.2021
I continue to be so impressed by Scorpion classes learning both at home and at school. This week, we have been looking in English at 'Spy Gadgets' and investigated an explanation text all about the Exploding Ear Stud (EES). Above is an example of the quality of text-maps that the children produced. In maths, we have been learning more about fractions and deepening our understanding of the algorithms we use through representing them pictorially. We also commemorated National Holocaust Day and learnt about Kristallnacht, 'the Night of Broken Glass', sharing the preceding experiences of a Jewish child, Leo, and gaining understanding of how Jews were evacuated before the war through Kindertransport. I was extremely proud of the respect and empathy shown by all the Scorpions. I hope you all have a happy and restful weekend.
Weekly News Flash w/c 18/01/2021
Another splendid week with the stupendous Scorpions. They have worked so hard, both at home and at school and are always so polite and thankful. Their work continues to surprise and delight me. This week, I have genuinely been gripped by each installment of their adventure stories! Their work in maths also continues to astound me; their knowledge of fractions is hugely impressive. They have also produced some excellent work in the foundation subjects, including some stunning pencil drawings of eyes as well as informative and creative presentations of their continually growing knowledge of the alliance systems that contributed to the outbreak of WW1. I would like to finish by thanking the parents who organised the banner. The adults in Scorpion Class are so grateful for your appreciation and support! The banner totally lifted our spirits and ensured an amazing finish to an amazing week. Looking forward to doing it all again on Monday!
Weekly News Flash w/c 11/01/2021
Another amazing week in Scorpion Class. I continue to be so impressed by the learners both at school and at home. We are all adapting to the strange circumstances we find ourselves in. The children have shown great perseverance and produced some excellent work. I was particularly impressed by the posters they produced on suspense techniques for story writing and with their creative approaches for presenting their knowledge about the Triple Alliance. Keep up the good work, Scorpions!
Weekly News Flash 08/01/2021
What a week we had! No one was expecting the late announcement of a National Lockdown but I am pleased to report that the pupils of Scorpion Class have been amazing whether in class or through working remotely. It has been a pleasure and a privilege to be their teacher. We have all had to be adaptable and resilient this week. The pupils have maintained positive attitudes and shown great commitment to their own learning which has been wonderful to see. Keep it up Scorpions.
Weekly News Flash 27/11/2020
This week, Scorpion class applied their newly gained knowledge of recount text by writing some amazing newspaper articles about the death of Prince Albert. They also have been learning about and applying the rules of BODMAS in maths with great success. In science, we learned about the function of the lungs and investigated our own lung capacity. in history, we learned about Queen Victoria's role as the Empress of India. Furthermore, some pupils made stuffed peppers in DT and the final product was tasted and enjoyed by all members of the class.
Weekly News Flash 20/11/20
This week we have been learning about factors, multiples and prime numbers in maths. We have been recounting events in exciting newspaper reports which I will be sharing on Titter. We also explored how the heart works and made our own models. In Art, we explored radiating patterns. We also have been developing key skills in our reading. Today we worked with a classic poem by Lewis Carrol, Jabberwocky exploring how we can clarify meaning through recognising the word class in the context of the sentence. As parents cannot come into class at the moment, we made a video to show you. We hope you enjoy it...
Weekly News Flash - 13/11/20
This week the children have worked extremely hard during their assessment tests. They have completed the 2017 SATS papers to familiarise themselves with the format and we have been pleased with their positive attitudes and results.In Science, we have begun to learn about the function of the Circulatory system. The children have also found out about life in the workhouse in Victorian Times and are now more grateful about the opportunities and comforts their own lives afford them! In Art, We explored geometric and organic shapes and created some effective artwork that both kinds of shapes. Our week culminated with wearing our pajamas to school for Children in Need.
Weekly News Flash – 06.11.20
Welcome back to Autumn 2! Scorpion class have settled back into their usual routine brilliantly and I'm pleased to see their enthusiasm for learning is as high as ever. During English, we have begun to look at non-fiction recount texts focussing on Newspaper Reports and will be spending future lessons developing our understanding of this text type further. In Maths, we have refined and practised our division method skills which the children are now feeling much more confident in. We have introduced new learning in various Foundation subjects and have also been producing final pieces of work in others, ask your child about the amazing painting they have done in art this week!
Weekly Newsflash: 23/10/2020
Despite having a shorter week, Scorpion class have continued to achieve a great deal. We have been conquering long division, investigating micro-organisms and learning about the inspirational Mary Seacole and her valuable contribution when helping the soldiers fighting in the Crimean War. The climax of our week was an exciting tag-rugby tournament between the four houses. Whilst each house showed great determination, competitive spirit and skill, Red House were victorious. Congratulations to them! Have a wonderful well-earned rest, Scorpions!
/Weekly Newsflash: 09/10/2020
The pupils have contrived to strive for excellence in Scorpion class. We had an exciting virtual visit from Ely museum supporting our historical studies by teaching us all about life in the Fens the Victorian times. This week, pupils have also worked hard to produce some exciting 'warning stories' in which they described settings and used suspense techniques. In maths, we have begun to explore written methods for addition, subtraction and multiplication. The pupils used concrete materials and drawing to illustrate their methods. We also went outside to hunt for invertebrates in the fields. We found a wide range and pupils were able to classify them using a key.
Weekly Newsflash: 02/10/2020
Another amazing week with the fabulous Scorpion Class. Just like their namesakes, these pupils are tenacious, persevering and well-suited to surviving the most arduous conditions. They continue to adapt to all that life throws at them, always remaining positive and cheerful. This week, we have enjoyed learning about different types of invertebrate. We have also used the internet to find out about the industrial revolution and deepened our understanding of place value. We also wrote some fabulous, if terrifying, descriptions of a wolf ready for story writing next week. Go Scorpions!
Weekly News Flash! 25.09.20
This week, Scorpion class have responded really well to the increased demands of following a more structured timetable. They have particularly enjoyed learning about: numbers to 10,000,000 in maths; classification keys in Science; using search engines to find out about the early reign of Queen Victoria and exploring colour theory in Art. They have produced some excellent work.We have also been creating story maps in English so that we can memorise a story opening off by heart -some children have shown themselves to be very enthusiastic performers. The rule we focussed on this week was 'Ready' and the children have making a huge effort to maximise their learning time by ensuring they are ready to learn. Well done Scorpions! Have a wonderful weekend - see you on Monday!
Weekly News Flash! - 18.09.20
This week the children in both Year 6 classes have continued to settle and re-engage into class life and whole school systems. They have been thinking about ways to stay safe by following our new (hopefully temporary) procedures and routines. We also discussed how they can be safe outside of school and the importance of thinking about the consequences of their actions on other people as well as themselves. We spent this week also looking at 'Growth Mindset' and exploring the importance of resilience and perseverance when facing new challenges. The children had the chance to put this into practice during classroom assessment tasks, Art activities and PE. We hope you have a fantastic weekend and look forward to seeing our classes back next week!
Update - 11.09.2020
What a wonderful first week we have had welcoming our new (and first ever) Year 6s back to school. We have been extremely proud of the positive attitudes and enthusiasm we have seen in so many of the children. As well as exploring the school rules and values we have also had discussions around the different feelings we all experience from time to time, especially during unexpected changes such as lockdown. The children made several thoughtful suggestions about how to deal with this emotions and how to try to find the positives when things don't go as planned. Scorpion class used their wonderful imaginations to create artwork and poetry depicting their favourite places to be, looking at them transported me to mountains, beaches and oceans without the need for a passport! I hope you have a restful weekend and I look forward to seeing Year 6 back on Monday.