Welcome to Scorpion Class!
Welcome to our class page!
Scorpion class is one of the Year 6 classes at the Isle of Ely Primary School. On this page you will be able to read about our curriculum and learning activities.
Adults in our class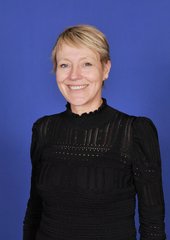 Ms Bradshaw-Campbell: Class Teacher
Mrs Hema Patel-Thorpe: Teaching Assistant/Interventions

PE for Autumn Term
We have PE on Fridays and this will be outdoors due to government guidance. Please ensure that your child comes to school in their PE kits on Fridays and has warm layers as the weather can be very unpredictable! This half term, the children will be taught have hockey sessions with Active Play Education.
This term in Scorpion class we will be learning:
PE for Summer Term

We have PE on Fridays and this will be outdoors due to government guidance. Please ensure that your child comes to school in their PE kits on Fridays and has warm layers as the weather can be very unpredictable! This half term, the children will be taught volleyball with their teacher and cricket with Active Play Education.

This Term we will be learning:

| | |
| --- | --- |
| Subject | Content |
| English | This term we will be exploring Shakespeare's 'Macbeth' in English. We will be using drama to help us understand the characters and storyline before we create our own narrative versions and balanced arguments based on the play. In reading, we will be exploring the story Kensuke's Kingdom by Michael Morpurgo. |
| Maths | In maths, we will be building upon and consolidating our knowledge of all topics with a specific focus on algebra, problem solving, maths investigations and practical activities involving shape, space and measure. |
| Science | Our unit for this half term is all about evolution. We will be learning about how different species have adapted to survive in their habitats, what characteristics can be inherited from biological parent to offspring and we will be learning about the important work of Charles Darwin in the field of science. |
| History | This half term we will be continuing to learn about World War 2 in greater depth. We will be learning about the Battle of Britain, the role of Bletchley Park's codebreakers, the Holocaust and life on the home front. |
| Geography | Our topic is Russia and Globalization. We will examine the physical and human geography of Russia through studying a range of maps and make comparisons with the United Kingdom. |
| PE | The children in school will be having athletics lessons led by Active Play Education. We will also be having rounders lessons in the morning (both on Fridays). |
| R.E. | In RE, we will be learning about one of the world's newest religions, The Baha'i Faith. We will explore its origins, beliefs and practices and make comparisons across religions we have already covered. |
| Music | This half term we will be working on our singing technique and performance skills whilst rehearsing songs for our end of Year 6 performance, 'Shakespeare Rocks'. |
| PSHE | PHSE this term will be supporting the pupils with their upcoming transition to secondary school. We will be using a unit of work called, 'Go Big. Go Awesome' which challenges the pupils to consider who they want to be and supports them in developing the necessary skills and attitudes for making a positive start. |
| Art | We will be looking at Modernism particularly the influence of impressionism and post-impressionism, African art, art produced about identity: race and gender and installation art. The children will develop their skills through a child-led investigative approach where they plan, design and create an artwork from materials of their choice, in response to looking at varied art from the 20th century. |
| Computing | The pupils will be learning about the purpose and functions of Spreadsheets. They will use Microsoft Excel to perform a range of tasks. |
| MFL | Our unit for this half term is called 'What's in the news?' In this unit children look at German newspapers and talk about their favourite columns or sections in a newspaper then work together to produce texts for a class newspaper. They will also consolidate and celebrate what they have learnt during key stage 2. |
| D.T. | In DT, we will be looking at electrical systems and designing and making a product which contains an electrical element. |
| Home Learning | Should a pupil be learning from home, resources they will need will be set as assignments on MS Teams. They will also be using their accounts with Times Tables Rockstars and Maths Whizz. I would be extremely grateful if children could upload their completed work to the relevant assignment as soon as possible so that I can provide feedback and help with any misconceptions. |
Reading
See the video below for a snapshot of the teaching of reading in our class:
Knowledge Organisers
At the Isle of Ely Primary School, we use knowledge organisers as a tool to help our children learn more and remember more and to allow parents and carers to support their children's learning. In our knowledge organisers, you will find essential knowledge, key dates, important vocabulary and key figures. The knowledge organisers can also be used as a fun assessment tool which will help children to see the progress they have made.
This week has been Arts Week at school; the children in Year 6 have enjoyed exploring the work of Chinese artist Ai WeiWei including learning about the important social messages he shares through his work. They had a go at making their own versions of his painted pots and then discussed the important messages they would want to share with their own art. The children then chose their own methods such as collage, chalk work and water colours for making their own protest art. We have also been fortunate enough to work with two visiting artists this week. Award winning rapper Xidus Pain worked with both classes. Groups worked together to create their own raps based on the theme of community which were recorded; we're very excited to hear the finished results after they've been mixed and mastered! We also worked with Ed French on collage art - again on the theme of community. It was amazing to see how all the children took their projects in their own personal direction. As well as all of this we've been continuing to rehearse our Year 6 performance, started writing our Year 6 Leavers Assembly and many of the children even took part in Bikeability sessions. Phew, what a week! We hope you all have a fantastic weekend, especially if you're watching a certain football match on Sunday...
Weekly News Flash: w/c 12.07.21
This week most of the year 6 pupils went on their residential to Aylmerton. We had an absolutely amazing time walking on the beach between Cromer and West Runton learning about fossil formations and catching crabs. In the evening we went on a woodland safari and saw rabbits, bats and many baby frogs. The next day, we had an amazing time on a Monster Walk. The pupils learned to read maps and use compasses. They impressed us with their resilience and perseverance. In the evening, we had a very loud and vigorous disco and congaed 'til dawn (well… 9pm). Don't think the children back at school missed out. They had lots of fun on a visit to Ely Cathedral where they saw the glass angel wings sculpture displayed in honour of lives lost during pandemic. Back at school they created some feathers of their own and also produced some beautiful artwork based on Monet. On Thursday and Friday, the pupils learned about Auerbach and his artwork inspired by the destruction during WW2. They also had a go at doing some figurative self-portraits.
Weekly News Flash: w/c 28.06.21
This week, Year 6 have continued to work hard. They have taken part in a trial to find out who was responsible for the death of King Duncan: the witches, Macbeth or Lady Macbeth. They impressed us with their knowledge of the play and their ability to construct persuasive arguments in a formal style. In maths, we have begun a new topic, statistics, and we have been learning how to calculate mean averages. In history, the children explored the Holocaust with great sensitivity. They were able to articulate the reasons why it is important we never forget this horrific event. We have also been busy preparing the children to 'Go Big: Go Awesome' at secondary school considering how to make sure they have a Growth Mindset approach and a positive attitude to this vital change. We have also discussed at length, the potential negative effects of too much screen time. Lastly, the children are working incredibly hard on their year 6 production, 'Shakespeare Rocks', which we will be ready to share before the end of term.
Weekly News Flash: w/c 21.06.21
It's been another busy week in Year 6. We have really enjoyed continuing to explore Macbeth; this week the children have been writing persuasive texts for why he should or should not harm Banquo. They have also been planning letters from Lady Macbeth to her husband. In maths, we have been investigating angles inside polygons, calculating missing angles in triangles and solving problems based on known facts. In science, we continued to explore evolution, focusing this week on how different species have adapted to survive and thrive in specific biomes. Rehearsals for our Y6 production are continuing to go really well. Finally, this week we held our school sports day; Year 6 did a fantastic job helping run the different challenge activities for the rest of the school and many of them were complimented by other staff for their maturity and their encouragement of younger children. Well done Year 6! See you all on Monday.
Weekly News Flash: w/c 14.06.21
The pupils have enjoyed continuing to explore Macbeth. They have carried out drama activities to help them visualise the scene and produced some excellent stories in which they used personification, metaphor and similes to help establish the setting. In maths, we have been exploring a wide range of problems involving time, percentages, ratio and proportion as well as position and direction. The children used bar models and number lines to support their understanding. In science, we learned about inherited traits and the pupils now know that physical attributes are inherited from our biological parents. In geography, we used a range of maps to compare and contrast the human geography of Russia and the U.K.
Weekly News Flash: w/c 07.06.21
It's been fantastic to see all the children back for the first week of our final half term together, and with glorious sunshine too! The children have worked incredibly hard, putting a great deal of effort into the assessments we have completed throughout the week. I'm incredibly proud of them all and the progress they have made. We've also been starting our new units of the Core Knowledge Curriculum. In science, we have begun looking at evolution, revisiting how fossils are formed and how they help scientists discover about the Earth millions of years ago. We have also begun looking at how spreadsheets can be used to organise data and in geography we discussed and compared the physical features of Russia and the United Kingdom. In history we continued to explore the events of World War 2, this week our focus was on the Battle of Britain and the Blitz. I hope everyone has a restful weekend and the weather continues to be kind to us!
Weekly News Flash: w/c 24/05/2021
This final week of the first half term got off to a fantastic start with our trip to Ely Museum. The children had a great time exploring different aspects of life in the local area during World War 2 including rationing, reusing materials and using everyday household objects to create their own toys for young children. They also spent time exploring what it would have felt like to be an evacuee child coming to Ely through drama and role play. We are very grateful to the staff and volunteers at the museum for giving us such a wonderful day; in turn they were incredibly impressed with the depth of knowledge the children had! Our week continued with the children writing their own newspaper reports about Odysseus and one of his adventures during his journey back to Ithaca, we also solved a variety of problems in different contexts including fractions and negative numbers in maths. We completed several end of term assessments in our foundations subjects which gave the children chance to reflect on what they have learnt during these units. We hope you all have a brilliant half term break and look forward to seeing the children back on Monday 7th June.
Weekly News Flash: w/c 17/05/2021
The penultimate week before half term has been crammed with high quality learning. The pupils, in maths, explored angles and used protractors to accurately measure and draw shapes. In English, we have been exploring news reports and have planned our own about one of Odysseus' adventures. In science, we looked at growth stages for contrasting animals and considered which animals make the best parents. The pupils all enjoyed learning about the Caribbean for geography and had very thoughtful discussions about the slave trade. Preparations for the end of year production continue; the pupils have been showing great determination in learning the lyrics and we even had a couple of solo performances. We look forward to watching them audition next week.
Weekly News Flash: w/c 10/05/2021
This week, we have been working incredibly hard on our non-chronological reports about the Greek Mythological beasts the children created; the results have been fantastic! Not only did the children produce some wonderfully creative descriptions for each beast's appearance and special abilities but they also used different writing tools such as subordinating conjunctions and bullet points to help make their work even more effective. In maths, we continued exploring area and perimeter and used our improving confidence to tackle word problems based on this. In history we learnt more about World War 2, thoughtfully discussing the significance of the invasion of Poland. We have also begun learning the songs and rehearsing lines for our Year 6 show which we are hoping to perform towards the end of the summer term. I'm sure the songs will be stuck in everyone's heads before much longer! We hope you have a restful weekend and look forward to seeing Year 6 back on Monday.
Weekly News Flash: W/C 03/05/2021
After a wonderful, long weekend, Year 6 came back well rested and worked hard this week. In maths, they have been learning how to find the area and perimeter of rectangular and compound shapes. In English, we have been exploring non-chronological reports. We have identified features, extracted information and are looking forward to producing our own reports on a made up mythical creature. In history, we learned about the sad events of Kristallnacht ('the night of broken glass'). The pupils showed great sensitivity in discussing the treatment of the Jews by the Nazis and were able to examine a range of primary sources and consider potential for bias. In geography, we gained knowledge of how the Andes mountain range in South America was formed. In DT, we began designing and making our own stuffed toys. All pupils showed great creativity and perseverance.
Weekly News Flash w/c 26.04.21
It has been another busy week. Our focus in assembly was being healthy and active; the children had some great discussions about the importance of physical activity and exercise and its impact on wellbeing as well having lots of fun playing different games with each other at break times. Ask them to tell you about some of the things they've done!
In our lessons, we have moved onto measurement in maths. The children have been recapping how to convert from one unit of measure to another and how to solve more complex problems in this context. We will be moving on to perimeter and area next week. In English, we have been incredibly impressed with everyone's amazing Odysseus story writing; the children used their planning very effectively to develop imaginative, descriptive stories which have been a pleasure to read. It really is wonderful to see how far they have come this year. In art, we explored the use of linear perspective to give a 3D feel to 2D images, using these simple techniques to create our own beautiful paintings. We have also been dissecting fruit to explore about the exocarp, mesocarp and endocarp and discuss why they are important. In history, we have continued to learn about the rise of Nazi Germany - this week focussing on what daily life was like during this time for both German and Jewish children and young adults - whilst in computing we started planning our own quizzes based on topics we have covered so far this year. We will then turn these into digital quizzes during the next lesson. After all of this, we definitely need the bank holiday! Have a wonderful weekend and we look forward to seeing the children back on Tuesday.
Weekly News Flash w/c 19.04.21
This week, we have all been glad to see the welcome return of sunshine! In the classroom, we have been continuing to explain the Ancient Greek myth of Odysseus, this time turning a chapter from the story into a play script. The children worked really well exploring the different features they would need to include and certainly showed a flair for picking adventurous language! In maths, we have been hard at work revisiting our understanding of written methods for multiplication and division. We've also been putting our calculation skills to the test solving more complex problems. In science, we dissected flowers, identifying different parts and explaining their functions in relation to pollination. We've also been learning more about the work of Da Vinci, specifically his anatomical drawings, and also about the growth of the Nazi party in pre-World War 2 Germany. The children shared thoughtful comments about the role Hitler played in this and the reasons his popularity grew at the time. Another busy week, I hope everyone has a well deserved rest this weekend!
Weekly Newsflash W/C 12.04.2021
This term certainly started with a bang! The pupils came back refreshed from their Spring break and made a fantastic start to the term. In English, we have begun to explore the Adventures of Odysseus. The pupils have composed some beautiful letters exploring the use of high-level vocabulary and figurative language. In maths, we have been deepening our understanding of percentages. Pupils can now recognise equivalent percentages, fractions and decimals and find percentages of different amounts. In science, we have learned how some plants can reproduce asexually. We will be watching potatoes, garlic and ginger carefully over the next few weeks. In history, we looked in detail at the treaty of Versailles. The children engaged enthusiastically in a heated discussion over the terms and gained an awareness of how difficult this treaty was for ordinary German people. In geography, we have begun to explore the continent of South America. The pupils used atlases to identify countries, oceans and capital cities. In art, pupils measured accurately the proportions of their own bodies and compared them with the proportions of the human body according to Vitruvius demonstrated in the drawing made by the Italian, Leonardo da Vinci, in about 1490. We hope the children will have a relaxing weekend – they have definitely earnt it!
Weekly News Flash w/c 22.03.21
It's hard to believe this has been the last week of term, time has gone by so quickly and we're sure everyone is ready for a much needed rest! This week we have been incredibly impressed with the positivity, determination and effort put in by all of the children during our assessments. We have also been sharing our learning from across this half term in our foundation subjects. In art, we have experimented with watercolour paints and different techniques to produce an observational painting of a flower. The children have also impressed us with their knowledge of light and World War 1, producing fantastic double page spreads in their science and history books respectively. We finished off the final week with a relaxing morning of yoga! We hope you all have a wonderful Easter holiday and that we get to enjoy some more spring-like weather. We look forward to seeing everyone back for the start of the summer term.
Weekly News Flash w/c 15.03.21
Time flies when you are having fun! It feels like we have never been apart! The children have settled so well back into school life. They have responded brilliantly to the more rigorous challenge of the daily timetable and we have had a highly productive and enjoyable week. In English, we have begun a new topic all about the art of persuasion. Our pupils are proving that are fantastic at the art of 'polite manipulation'. Therefore, we are looking forward to reading their letters next week. In maths, we completed our topic on decimals and it was great to see that the pupils' understanding was reflected by good understanding in their end of unit tests. In history, we looked at how WW1 ended and began to consider the terrible long and short-term consequences of the war on the lives of ordinary people both here and in Germany. we will look at this in more detail, next term. In art, we began to learn about the Pre-Raphaelites and experimented with using watercolours in preparation for observing and painting flowers next week. Finally, it was pleasure to speak to so many parents this week at parent's evening. You have all supported your children (and us) so wonderfully during lockdown and we are very grateful for that.
Weekly News Flash w/c 08.03.21
As the late 1970s classic goes: 'Reunited and it feels so good!' It's been wonderful to have nearly every member of the class back in this week. Although there were some fantastic highlights during home learning, nothing quite beats working together, seeing each other's reactions and not having to worry about Wifi issues! This week has been about reconnecting as a class, reminding ourselves about routines and expectations and continuing to build on the progress the children have made over the term so far. We have been using our place value understanding and multiplication skills for multiplying decimals by whole numbers in maths. In English, we have been finishing writing our innovated wishing tales and in science we tested a hypothesis about shadows using torches and a variety of classroom objects. The children have also been learning the German vocabulary for various locations found in city centres such as supermarkets, cafes and libraries. In geography, we learnt about the different physical features and climates of Canada and Mexico and considered the impact these have on population density whilst in history, Scorpion class really enjoyed learning about the Battle of the Somme in World War 1 and how local families were directly impacted. I hope everyone has a wonderful weekend and I look forward to seeing the class again on Monday.
Weekly News Flash w/c 01/03/2021
Well done Scorpions. You have had another excellent week. a highlight being World Book Day in which we took part in workshops with two authors: Katy Birchall and Helen Rutter. We all learnt so much about constructing successful plots, creating believable and characters and editing our work. We also enjoyed making potatoes into book characters. The children at home and school worked so hard and produced some super work. As well as this, we planned and began to write a wishing tale focussing on trying to use duel narrators and lots of high-level punctuation. In maths, we continued to explore the relationship between fractions and decimals including learning how to find decimal equivalents using short division. In our new science topic, we have learnt about the eye and how we see things. In history, we explored the truth about life on the Western Front for WW1 soldiers.
Weekly News Flash w/c 22/02/2021
,
Great to be back with the Scorpions for another fantastic week of learning. Our spirits have brightened, in part, perhaps due to the glorious weather, but more because we are all so thrilled that we will be together again soon. This week, we have begun to explore decimals in more depth. we have begun to look at Wishing tales in English. In Art, we drew some excellent pictures of the Houses of Parliament and learnt about some features of Gothic architecture. In particular, we have enjoyed learning about the weaponry of the First World War and how it was fought on land, on sea and in the air. Our knowledge was enriched by our DT project to make trenches out of a shoe box with some outstanding results.
Weekly News Flash w/c 01/02/2021
The Scorpions have continued to shine and rise to some difficult challenges. This week, they have been learning about reading and plotting coordinates in all four quadrants. In history, we learned all about the Assassination of Archduke Franz Ferdinand and how this event led to the outbreak of WW1. In English, we have continued to explore an explanation text all about a Spy Gadget - reading as writers to investigate structure, content and features of the text. The children have planned their own designs and shown great ingenuity and skill - we obviously have some very inventive minds in Scorpion! To top it off, we have looked at ways we can improve our mental health. The pupils have been singing, dancing, baking, drawing and so much more. I hope everyone has a wonderful weekend and a well-deserved rest.
Weekly News Flash w/c 25.01.2021
I continue to be so impressed by Scorpion classes learning both at home and at school. This week, we have been looking in English at 'Spy Gadgets' and investigated an explanation text all about the Exploding Ear Stud (EES). Above is an example of the quality of text-maps that the children produced. In maths, we have been learning more about fractions and deepening our understanding of the algorithms we use through representing them pictorially. We also commemorated National Holocaust Day and learnt about Kristallnacht, 'the Night of Broken Glass', sharing the preceding experiences of a Jewish child, Leo, and gaining understanding of how Jews were evacuated before the war through Kindertransport. I was extremely proud of the respect and empathy shown by all the Scorpions. I hope you all have a happy and restful weekend.
Weekly News Flash w/c 18/01/2021
Another splendid week with the stupendous Scorpions. They have worked so hard, both at home and at school and are always so polite and thankful. Their work continues to surprise and delight me. This week, I have genuinely been gripped by each installment of their adventure stories! Their work in maths also continues to astound me; their knowledge of fractions is hugely impressive. They have also produced some excellent work in the foundation subjects, including some stunning pencil drawings of eyes as well as informative and creative presentations of their continually growing knowledge of the alliance systems that contributed to the outbreak of WW1. I would like to finish by thanking the parents who organised the banner. The adults in Scorpion Class are so grateful for your appreciation and support! The banner totally lifted our spirits and ensured an amazing finish to an amazing week. Looking forward to doing it all again on Monday!
Weekly News Flash w/c 11/01/2021
Another amazing week in Scorpion Class. I continue to be so impressed by the learners both at school and at home. We are all adapting to the strange circumstances we find ourselves in. The children have shown great perseverance and produced some excellent work. I was particularly impressed by the posters they produced on suspense techniques for story writing and with their creative approaches for presenting their knowledge about the Triple Alliance. Keep up the good work, Scorpions!
Weekly News Flash 08/01/2021
What a week we had! No one was expecting the late announcement of a National Lockdown but I am pleased to report that the pupils of Scorpion Class have been amazing whether in class or through working remotely. It has been a pleasure and a privilege to be their teacher. We have all had to be adaptable and resilient this week. The pupils have maintained positive attitudes and shown great commitment to their own learning which has been wonderful to see. Keep it up Scorpions.
Weekly News Flash 27/11/2020
This week, Scorpion class applied their newly gained knowledge of recount text by writing some amazing newspaper articles about the death of Prince Albert. They also have been learning about and applying the rules of BODMAS in maths with great success. In science, we learned about the function of the lungs and investigated our own lung capacity. in history, we learned about Queen Victoria's role as the Empress of India. Furthermore, some pupils made stuffed peppers in DT and the final product was tasted and enjoyed by all members of the class.
Weekly News Flash 20/11/20
This week we have been learning about factors, multiples and prime numbers in maths. We have been recounting events in exciting newspaper reports which I will be sharing on Titter. We also explored how the heart works and made our own models. In Art, we explored radiating patterns. We also have been developing key skills in our reading. Today we worked with a classic poem by Lewis Carrol, Jabberwocky exploring how we can clarify meaning through recognising the word class in the context of the sentence. As parents cannot come into class at the moment, we made a video to show you. We hope you enjoy it...
Weekly News Flash - 13/11/20
This week the children have worked extremely hard during their assessment tests. They have completed the 2017 SATS papers to familiarise themselves with the format and we have been pleased with their positive attitudes and results.In Science, we have begun to learn about the function of the Circulatory system. The children have also found out about life in the workhouse in Victorian Times and are now more grateful about the opportunities and comforts their own lives afford them! In Art, We explored geometric and organic shapes and created some effective artwork that both kinds of shapes. Our week culminated with wearing our pajamas to school for Children in Need.
Weekly News Flash – 06.11.20
Welcome back to Autumn 2! Scorpion class have settled back into their usual routine brilliantly and I'm pleased to see their enthusiasm for learning is as high as ever. During English, we have begun to look at non-fiction recount texts focussing on Newspaper Reports and will be spending future lessons developing our understanding of this text type further. In Maths, we have refined and practised our division method skills which the children are now feeling much more confident in. We have introduced new learning in various Foundation subjects and have also been producing final pieces of work in others, ask your child about the amazing painting they have done in art this week!
Weekly Newsflash: 23/10/2020
Despite having a shorter week, Scorpion class have continued to achieve a great deal. We have been conquering long division, investigating micro-organisms and learning about the inspirational Mary Seacole and her valuable contribution when helping the soldiers fighting in the Crimean War. The climax of our week was an exciting tag-rugby tournament between the four houses. Whilst each house showed great determination, competitive spirit and skill, Red House were victorious. Congratulations to them! Have a wonderful well-earned rest, Scorpions!
/Weekly Newsflash: 09/10/2020
The pupils have contrived to strive for excellence in Scorpion class. We had an exciting virtual visit from Ely museum supporting our historical studies by teaching us all about life in the Fens the Victorian times. This week, pupils have also worked hard to produce some exciting 'warning stories' in which they described settings and used suspense techniques. In maths, we have begun to explore written methods for addition, subtraction and multiplication. The pupils used concrete materials and drawing to illustrate their methods. We also went outside to hunt for invertebrates in the fields. We found a wide range and pupils were able to classify them using a key.
Weekly Newsflash: 02/10/2020
Another amazing week with the fabulous Scorpion Class. Just like their namesakes, these pupils are tenacious, persevering and well-suited to surviving the most arduous conditions. They continue to adapt to all that life throws at them, always remaining positive and cheerful. This week, we have enjoyed learning about different types of invertebrate. We have also used the internet to find out about the industrial revolution and deepened our understanding of place value. We also wrote some fabulous, if terrifying, descriptions of a wolf ready for story writing next week. Go Scorpions!
Weekly News Flash! 25.09.20
This week, Scorpion class have responded really well to the increased demands of following a more structured timetable. They have particularly enjoyed learning about: numbers to 10,000,000 in maths; classification keys in Science; using search engines to find out about the early reign of Queen Victoria and exploring colour theory in Art. They have produced some excellent work.We have also been creating story maps in English so that we can memorise a story opening off by heart -some children have shown themselves to be very enthusiastic performers. The rule we focussed on this week was 'Ready' and the children have making a huge effort to maximise their learning time by ensuring they are ready to learn. Well done Scorpions! Have a wonderful weekend - see you on Monday!
Weekly News Flash! - 18.09.20
This week the children in both Year 6 classes have continued to settle and re-engage into class life and whole school systems. They have been thinking about ways to stay safe by following our new (hopefully temporary) procedures and routines. We also discussed how they can be safe outside of school and the importance of thinking about the consequences of their actions on other people as well as themselves. We spent this week also looking at 'Growth Mindset' and exploring the importance of resilience and perseverance when facing new challenges. The children had the chance to put this into practice during classroom assessment tasks, Art activities and PE. We hope you have a fantastic weekend and look forward to seeing our classes back next week!
Update - 11.09.2020
What a wonderful first week we have had welcoming our new (and first ever) Year 6s back to school. We have been extremely proud of the positive attitudes and enthusiasm we have seen in so many of the children. As well as exploring the school rules and values we have also had discussions around the different feelings we all experience from time to time, especially during unexpected changes such as lockdown. The children made several thoughtful suggestions about how to deal with this emotions and how to try to find the positives when things don't go as planned. Scorpion class used their wonderful imaginations to create artwork and poetry depicting their favourite places to be, looking at them transported me to mountains, beaches and oceans without the need for a passport! I hope you have a restful weekend and I look forward to seeing Year 6 back on Monday.