Welcome to Scorpion Class!
Welcome to our class page!
Scorpion class is one of the Year 6 classes at the Isle of Ely Primary School. On this page you will be able to read about our curriculum and learning activities.
Adults in our class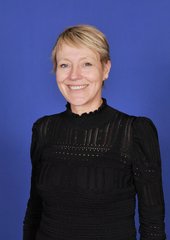 Ms Bradshaw-Campbell: Class Teacher
Mrs Hema Patel-Thorpe: Trainee Teacher
Mrs Beth Wilshin - Teaching Assistant (afternoons)

PE for Autumn Term
We have PE on Tuesday and Fridays and both of these sessions will be outdoors whilst the weather allows. Please ensure that your child comes to school in their PE kits on these days with layers for any unpredictable weather! This half term, the children will be taught badminton and tag rugby.
This term in Scorpion class we will be learning:
This term, we will be learning:

| | |
| --- | --- |
| Subject | Content |
| English | In English we will be exploring stories with a warning message, using the well-known tale of 'Little Red Riding Hood' as a starting point. We will be using 'Talk for Writing' to story map and act out stories to help us imitate and innovate before finally independently writing our own warning stories for a target audience. We will then move on to exploring Instructional Texts and linking them to our DT project and write recipes. Our whole class reading will be based on the book Holes by Louis Sachar. |
| Maths | We will start by recapping our understanding of place value in larger numbers as well as rounding and negative numbers in different contexts. We will also practice our use of efficient written methods for addition, subtraction, multiplication and division before moving on to exploring factors, multiples and prime numbers. We will finish this half term with looking at fractions in more details, comparing and ordering them and learning how to simplify them accurately. Throughout our maths lessons, the children will also be working on their reasoning skills, both through verbal explanations and in their books. |
| Science | This half term our topic will be Living things and their habitats. We will be learning about the work of Carl Linnaeus in developing an effective system for classification and exploring the key features of vertebrates, invertebrates, fungi and microbes. |
| History | History this half term explores the reign of Queen Victoria. We will learn about the significant impact both she and Prince Albert had on the country, the Industrial Revolution, The Great Exhibition as well as key historical figures from the time such as Robert Peel and Mary Seacole. |
| Geography | Our topic this half term is Spatial Sense – Lines and Boundaries. We will be learning about latitude and longitude in more detail, looking at different climate zones around the world including Antarctica and the Arctic and learning about why we have different time zones. As part of this unit, we will also be finding out about how wealth distribution, life expectancy etc. changes around the world. |
| PE | This half term we will be working on our Badminton and Tag Rugby skills in PE. Both sessions will be outside as long as the weather lets us! |
| R.E. | We will be learning about Buddhism, the stories of the Buddha and how people follow his teachings to help them reach enlightenment. We will look in closer detail at the concept of 'Four Noble Truths' as well as looking at different celebrations that are an important part of Buddhism. |
| Music | This half term's music topic is 'Advanced Rhythms'. We will begin by exploring the Kodaly method for learning, creating different rhythmic patterns before working in groups to compose, improve, and perform short pieces focussed on rhythm. |
| PSHE | Our focus for this half term is on our rights and responsibilities. We will be looking at the different rights children have, how they compare to the rights of adults and be discussing why it is important to protect the rights of both others and ourselves. We will also learn more about the role of government at both a local and national level and how their work affects our daily life. |
| Art | This half term we will be recapping and consolidating our skills and understanding of the different elements of art. This will include colour mixing to create different harmonious and complementary colour tones, how we can use colour to show different emotions and how both actual and implied lines can be created. |
| Computing | We will be exploring the amazing code breaking work of Bletchley Park. The children will learn about why codes were so important, have a go at deciphering codes and learn about some of the key figures from computing over the years, who they will have the chance to research further for a presentation. Our work this half term will also link to the children's work on e-safety, understanding about the importance of passwords and how to use digital technology respectfully and safely. |
| MFL | This year we are starting a new language in our MFL lessons, Spanish. We will begin by spending this half term learning straightforward greetings, the names of colours and numbers up to 10. We will also be learning the vocabulary for different feelings that they will be able to practice in short conversations where they also introduce themselves. |
Reading
See the video below for a snapshot of the teaching of reading in our class:
Knowledge Organisers
At the Isle of Ely Primary School, we use knowledge organisers as a tool to help our children learn more and remember more and to allow parents and carers to support their children's learning. In our knowledge organisers, you will find essential knowledge, key dates, important vocabulary and key figures. The knowledge organisers can also be used as a fun assessment tool which will help children to see the progress they have made.
Weekly News Flash: w/c 18.10.21
It's hard to believe we have already come to the end of our first half term, time has definitely gone by in a flash! This week the children have been using all of the skills they have developed during English to create their own effective sets of instructions based on recipes we have been cooking in D.T. They have included a range of text features and impressed by themselves and us with how much they have improved in just a few short weeks. In maths we have been challenging ourselves with understanding and using the order of operations to solve different calculations. In history the children have shared their knowledge of Mary Seacole and in science they have been produced detailed double page spreads about classification. All of the children in Year 6 took part in cooking this week making either stuffed peppers, salmon fishcakes or pineapple upside down cake - we definitely a few budding chefs among us! We hope you all have a fantastic half term break!
Weekly News Flash: w/c 11.10.21
Another busy week has flown by and all of Year 6 are really looking forward to a well-deserved break. In English, the pupils have worked hard and produced some excellent instructional texts outlining how to catch a mythical creature of their choice. They have worked on extending their sentences using prepositional phrases, adverbials and subordinating conjunctions. In maths, we have been exploring common multiples, common factors and investigating the properties of Prime Numbers. The pupils have been able to identify all the prime numbers to 100 and are able to describe their characteristics. In history, they enjoyed learning about the inspirational life of Mary Seacole as part of our work for Black History Month. In science, they are planning double-paged spreads about the topic which we look forward to sharing with you. In art, we began our end of unit piece which explores implied line and texture. It was a little messy but lots of fun. In P.E, the pupils put their new-found badminton skills to the test in some very competitive doubles matches. We hope you have a fantastic weekend and look forward to seeing everyone back on Monday!
Weekly News Flash: w/c 04.10.21
It's hard to believe we're already in October; this term is going by incredibly quickly! This week, the children have been thinking carefully and sensitively about the issues around personal boundaries and consent. During our whole school and Thrive assemblies we have been learning more about being able to clearly but politely say, 'No.' when we don't feel comfortable in different situations and we have practised listening to each other's responses. During history, we have continued to learn more about daily life during Victorian times - this week focussing on the introduction of the 'Poor Law' and what life was like in workhouses. We have also been continuing to learn more about the role of Bletchley Park's computer experts at cracking codes during WW2 in our computing lesson and how to improve our backhand technique in badminton before applying it to a mini-game situation. In English, the children have been exploring a new, model text based on instructions which they will continue to innovate next week, whilst in maths we have been developing a solid understand of division methods to use when solving word problems.
We hope you have a fantastic weekend and look forward to seeing everyone back on Monday!
Weekly News Flash: w/c 27.09.21
This week, the children have continued to work really hard and we have continued to be impressed. In English, they innovated a warning story and produced some exciting and suspense-filled work They were able to reflect on their finished product, identify their own successes and set themselves some next steps. Some pupils also enjoyed sharing their stories enthusiastically with others. In maths, we have been exploring multiplication and division methods. The pupils have shown great determination and .perseverance. In science they deepened their understanding of Karl Linneaus' taxonomy system. In history, pupils were intrigued to find out about life in the slum in Victorian times. All of us greatly enjoyed participating in the Harvest Assembly - especially singing the well-loved song, 'Cauliflower's Fluffy'. We hope you have a wonderful weekend.
Weekly News Flash: w/c 20.09.21
This week the children have been fantastic whilst we have been doing Year 6 tests in maths, reading and grammar. Everybody showed a wonderful attitude and great resilience. We have also been exploring the work of Bletchley Park during WW2 and the importance of code-breaking in computing; we have used implied lines in art to create our own versions of pictures and continued to explore classification of different animals in science. We are really enjoying our focus text, Holes, by Louis Sachar, and this week have been using inference skills as we find out more about new characters. We hope you have a wonderful weekend.
Weekly News Flash: w/c 13.09.21
The Year 6 pupils have continued to make an excellent start to the school year; they are becoming excellent role models for younger pupils in the school. This week, in English, we have continued to orally rehearse our suspense-filled version of a warning story based on Little Red Riding Hood. The children have impressed us with their internalisation of the language and their recall of the story. We have also practised using expanded noun phrases to create effective settings and we have begun to plan our own innovated versions. In maths, we have completed our unit on place value; the pupils have practised rounding numbers, used place value to compare and order numbers and solved problems involving negative numbers in a real-life context. In science, we explored and classified invertebrates and in history, we began to learn about the great changes that took place due to the innovations of the Industrial Revolution. In art, we looked at colour theory and discussed the emotions associated with particular colours. Some of the children of year 6 also presented manifestos to the class or the school in a bid to become class councillor, eco councillor or House Captain.
Weekly News Flash - w/c 06.09.21
Welcome back to the start of another school year! Since the children returned at the end of last week, we have been really impressed with their enthusiasm and positive attitudes in the classroom. This was clear to see as it was incredibly hard in both classes to choose just one person for the headteacher's award based on this week's theme of learning without limits! We have been revising our understanding of place value in maths which we are applying to larger numbers up to 8 digits and in English we have been creating story maps and orally retelling the familiar tale of Little Red Riding Hood. The children all thoroughly enjoyed starting our history topic on the Victorian era - this week carrying out research to find out about Queen Victoria and her husband Prince Albert. In other lessons, the children have begun learning about Buddhism in R.E., the importance of e-safety in computing and the Kodály method in music. To say this week has gone by quickly is an understatement. We hope you all have a very restful weekend and we look forward to seeing everyone back on Monday.