Welcome to our class page!
Wasp's are one of the Year 3 classes at the Isle of Ely Primary School. From this page you will be able to read about our curriculum and learning activities. Children have PE and gymnastics on Tuesday afternoon and will need to arrive in their PE kits on Tuesday.
Who works in our classroom?
Teachers: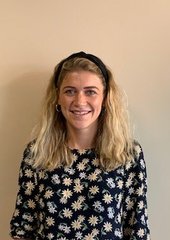 Miss Overson
Teaching Assistants: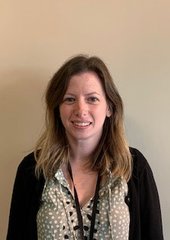 Mrs Butterfield Mrs Murray
This term we will be learning:
| | |
| --- | --- |
| Subject | Content |
| English | In English, we will be focusing on setting description through our Talk for Writing programme. The children will be learning the text "I'll Take you to Mrs Cole" and exploring the features of good setting descriptions. The children will be focusing particularly on the power of three, alliteration, strong adjectives, adverbs and writing for an audience. |
| Maths | This term, we will be focusing on place value and ensuring the children are confident understanding the value of each digit within a three digit number. We will then move into addition and subtraction, using or place value knowledge to add and subtract numbers crossing tens and hundreds. Finally we will move into multiplication further using our place value knowledge to support us. |
| Geography | This half term, the children will be learning about the human and physical features of the local area. We will be exploring famous human features of Ely, such as the cathedral and Oliver Cromwell's house, as well as the wonderful physical features available to us, such as the Great Ouse. The children will also learn how to identify such features on an ordinance survey map. |
| History | In history, we will begin to explore the Ancient Greeks and their culture. We will learn about Ancient Greek Gods, the Olympics and the changes from Ancient Greece to present day. |
| Science | In science, we will be learning about rocks, exploring rock types and types of soil. We will also learn about fossils and how fossils are made. The children will learn how to classify and sort rocks and fossils according to their properties. |
| R.E | In R.E, we will be exploring Christianity and the saints of God. The children will learn about Christian culture and beliefs. |
| Music | In music, the children will be exploring Rhythm and Sound. They will learn to identify and repeat rhythms within music. |
| P.E | The children will be continuing Gymnastics with Mrs Parker and will also be learning team building games with Mrs Godfrey. |
| German | The children will begin learning the basics of German, saying hello, goodbye and naming colours. |
| Computing | The children will be learning about online safety and how to keep themselves safe online. |
| Art | The children will be exploring different types of paintings such hand landscapes and still life paintings. We will be using a variety of painting materials and creating our own cool and warm colours using powder paint. |
Our Class book is: Hansel and Gretel by Anthony Browne
Knowledge Organisers
At the Isle of Ely Primary school we use knowledge organisers as a tool to enhance our students learning and to allow parents and carers to support their child's learning. In our knowledge organisers you will find essential knowledge, key dates, vocabulary and key figures where relevant. These can be used as a fun assessment tool which will ensure that students remember more and learn more in the upcoming unit of work.
Weekly Newsflash 18.09.20
This week, Year 3 have continued their work on the book 'Here We Are' by Oliver Jeffers. We learnt about how we can stay safe in school and created rainbows out of our hopes and dreams for the future. We have been completing a few quizzes to see where our learning needs to go next. We also got creative and made our very own wasps out of clay. Well done! Another brilliant week, Year 3!