Apprentice Nursery Assistant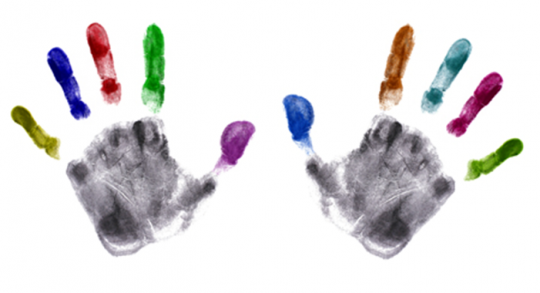 9 December 2020
https://www.findapprenticeship.service.gov.uk/apprenticeship/-561616

Apprentice Nursery Assistant
Isle of Ely Primary School
Find an apprenticeship
Print this page

We are looking for dedicated and enthusiastic Apprentice who can be trained to play a key role in the support of the children's learning and who can work effectively with parents and staff to provide the best support for our children. This is an exciting and innovative opportunity for a forward thinking Apprentice to make a real difference
Sign in to apply
Closing date: 20 Dec 2020
Apprenticeship summary

Weekly wage
£168.35 - £322.64
►Wages explained

Working week
Between, 10.00 – 18.00. Monday – Friday whilst taking account of the college day
Total hours per week: 37.00

Expected duration
18 months

Possible start date
05 Jan 2021

Date posted
7 days ago
Apprenticeship level
Intermediate
Level 2 (GCSE)

Reference number
VAC001669872

Positions
1 available
The role is an Apprentice Nursery Teaching Assistant who will support the Nursery Assistants in Little Elvers, our nursery, supporting the children with their learning. This will include:
•Leading a variety of activites
•Reading to and with the children
•Setting up for snack and lunch
•Outdoor activities and observations
•You may also be required to provide intimiate care for the children who are in nappies

Requirements and prospects
Desired skills
•Effective oral and written communication skills
•Excellent interpersonal skills both in working relationship with young pupils and in forming effective professional relationships with a wide range of contacts
•Good organisational and time management skills
•Sound IT skills to support learning and maintain electronic information systems

Personal qualities
•An enjoyment of working with children
•Willingness to attend school training sessions
•Empathy with young people facing barriers to their learning
•A commitment to helping young pupils achieve, through education and learning
•An understanding of and a genuine commitment to Equal Opportunities

Desired qualifications
•Demonstrable levels of numeracy & literacy equivalent to GCSE (A-C/9-4) or NVQ Level 2 in Childcare
Future prospects

The vacancy can lead to a full time, permanent Nursery Teaching Assistant either Level 2 or Level 3 with a chance to further train and develop within our school.

Things to consider

The school is committed to safeguarding and promoting the welfare of children and young people. We expect all staff and volunteers to share this commitment. This post is subject to a DBS check.

About the employer

Isle of Ely Primary School is a relatively new school located in a new state of the art building north of Ely. We currently have 360 pupils on roll but we are growing year on year until we reach full capacity of over 600 pupils. The apprentice vacancies are within our Nursery, Little Elvers.
Employer
Isle of Ely Primary School
http://www.isleofelyprimary.org/

Address

Isle of Ely Primary School
School Road

Ely

CB6 2FG
Training
Training provider
CAMBRIDGE REGIONAL COLLEGE
Applications for this apprenticeship are being processed by Cambridge Regional College

Contact
Camilla 07814507777

You will achieve an apprenticeship in Level 2 in Early Years including Functional Skills (if required).
Apprenticeship standard
Early Years Practitioner
Level 2 (GCSE)