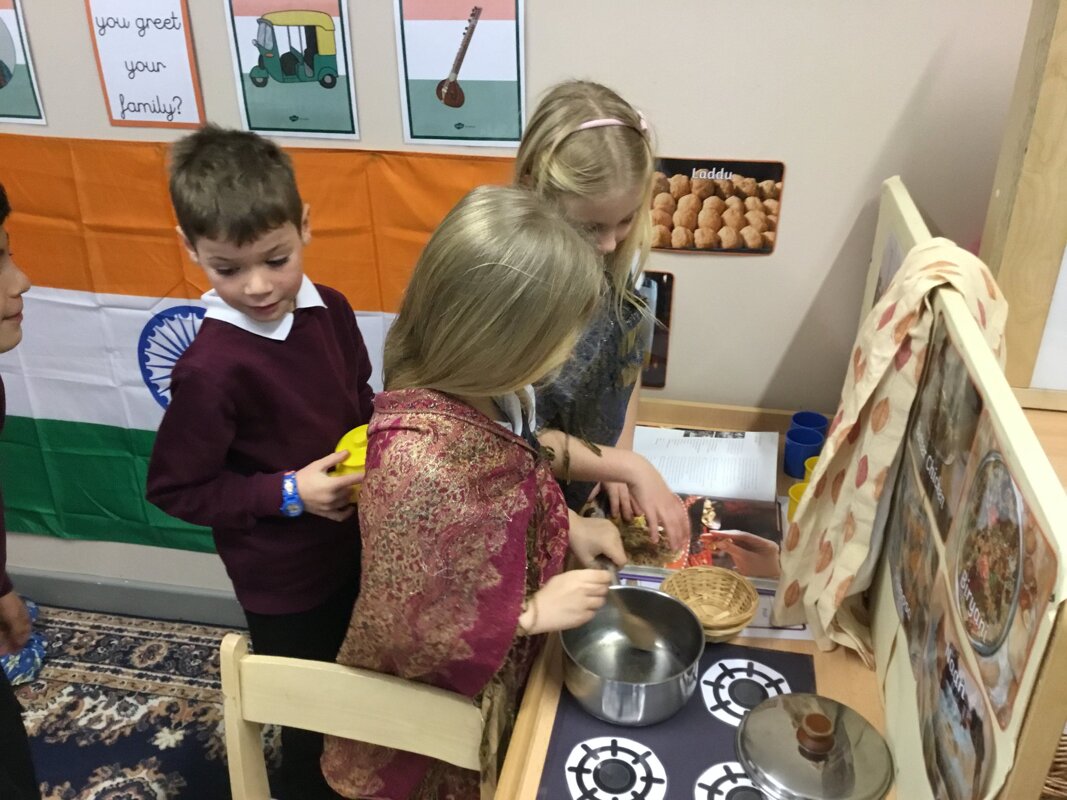 Caterpillar class had an exciting parcel arrive all the way from India. We passed it round and had a guess what was inside. Lots of us thought that it might be spices. We looked carefully at the packaging and spotted that it was very different to the packages we send here. It was material and had been sewn up.
When we opened it up we found it had a sari inside. It was huge!
We've had lots of fun since dressing up in saris in our role play.